About www.honeyguiding.me
Honeyguiding.me is a citizen science research project to better understand the remarkable cooperative relationship between humans and Greater Honeyguides [About honeyguides].
What data do we need?
The three key pieces of information we need for a Greater Honeyguide sighting are:
Where were you? (GPS coordinates and/or location name)
Was the honeyguide an adult bird, or a juvenile/immature?
[How to tell an adult from a juvenile/immature honeyguide]
(Important: if you don't know, please submit your record nonetheless – it's still valuable to us.)
Did the bird attempt to guide you (or any other person), or not?
[How do I know when a honeyguide is guiding me?]
Optionally, we would also welcome the following additional data:
If an adult, was the bird a male (pink bill, black throat) or a female (dark bill, plain head).
If the bird guided you and you followed it and found a bees' nest, any information you're able to note about the bees' nest – for example, what kind of bee was it (honeybee/stingless bee)? What kind of tree was it? And any other information you're able to provide.
[How to tell a honeybee nest from a stingless bee nest]
If you have any photos or audio recordings you would like to share of the bird, the bees, or the tree, please upload them too.
How will my sightings contribute to research?
Your sightings are very valuable in mapping the current extent of guiding behaviour by Greater Honeyguides. Since early in the 20th century, it has been noted that in many parts of Africa, Greater Honeyguides are present but seem no longer regularly to guide people to bees' nests, presumably because people no longer follow them. We want to map the current extent of guiding behaviour, to track it over time, and in the process better understand how honeyguides acquire (and lose) their ability to engage in this fascinating interaction with our own species. To do this, it's important to know where Greater Honeyguides are present but rarely or never guide people, so please report any Greater Honeyguide records, regardless of whether the bird guided you or not. It's also important to know (if possible) whether the bird was an adult or a juvenile/immature bird, since this will help to shed light on whether and how birds gain and lose their behaviour.
Who is running this project?
This project is part of a programme of honeyguide research based jointly at the FitzPatrick Institute of African Ornithology at the University of Cape Town and University of Cambridge. It is led by Professor Claire Spottiswoode and funded by a research grant from the European Research Council (ERC) (Consolidator Grant number 725185). The Honeyguiding.me citizen science project is managed by Dr Jessica van der Wal. For more information about the Honeyguide Research Project please visit www.AfricanHoneyguides.com.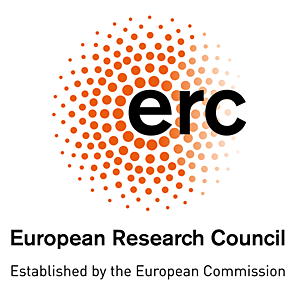 Copyright
The images used on this website are available under a Creative Commons Attribution-NonCommercial 4.0 International License. Users can copy, print and share the images for personal research, education, and other non -commercial purposes. Acknowledgment of the original source (www.honeyguiding.me) should be made when doing this. Please also let us know if you use the images in your research publications or presentations as we would like to know how the material is being used.